GIVING BACK

Over the last EIGHT years The Recycled Rain Project has donated nearly $4,000 to non-profits that focus on a variety of water issues.
2018 and 2019: Columbia Riverkeeper. Protect. We protect Columbia River communities and habitat from new threats, such as fossil fuel export terminals and intensive industrial development. Restore. We restore our right to clean water and healthy fish by reducing toxic pollution. Care. We care for the river by providing hands-on opportunities for diverse communities to engage with their river.
RR 2017: Water Watch: Working for Sound Water Policy, Healthy Rivers, Native Fish and Wildlife, Responsible Growth and River Recreation. Protecting natural flows in Oregon rivers.
RR 2016: SOLVE: As a non-profit SOLVE cleans, restores, educates and involves our community through volunteerism.
RR 2015: SOLVE: As a non-profit SOLVE cleans, restores, educates and involves our community through volunteerism.
RR2014: Human Access Project: The Willamette River belongs to all of us. It's time for us to collectively reclaim it. To improve its health, provide better access, and transform downtown Portland and the inner-eastside for generations to come. That's what the Human Access Project (HAP) is all about. Join the riverlution!
RR2013: Project is donated funds to Water.org a nonprofit organization that has transformed hundreds of communities in Africa, South Asia, and Central America by providing access to safe water and sanitation.
RR2012: For the First Recycled Rain Show our charity was charity:water. With our donation charity:water was able to provide 13 people with access to clean and safe drinking water!
VOLUNTEERING
For our 2018 volunteer event a group of Recycled Rain Artists volunteered with Friends of Trees to mulch recently planted trees and shrubs in what will be a new park beside the Columbia Slough. Adding trees along waterways helps maintain a healthy river ecosystem.
For Earth Day 2017 a group of Recycled Rain Artists plus a couple of friends/loved ones paired with SOLVE to help recover and replant native plants and grasses along the West Johnson Creek Watershed. The area is maintained by the French American School and is used to educate students in outdoor classrooms. Since recovery began in 2004 they have expanded trails and built outdoor classrooms. On top of that native animals have begun to return including 5 different varieties of woodpecker.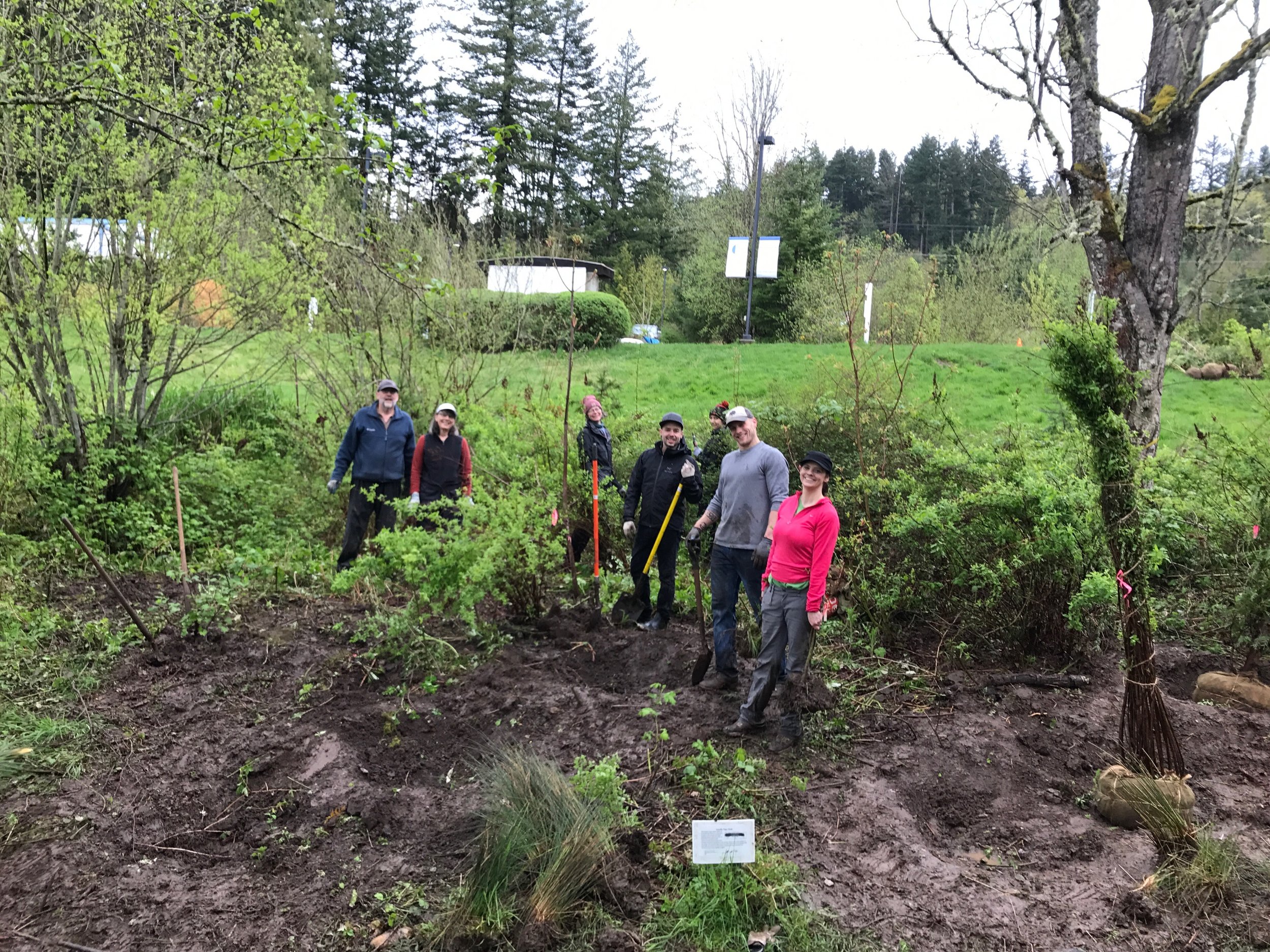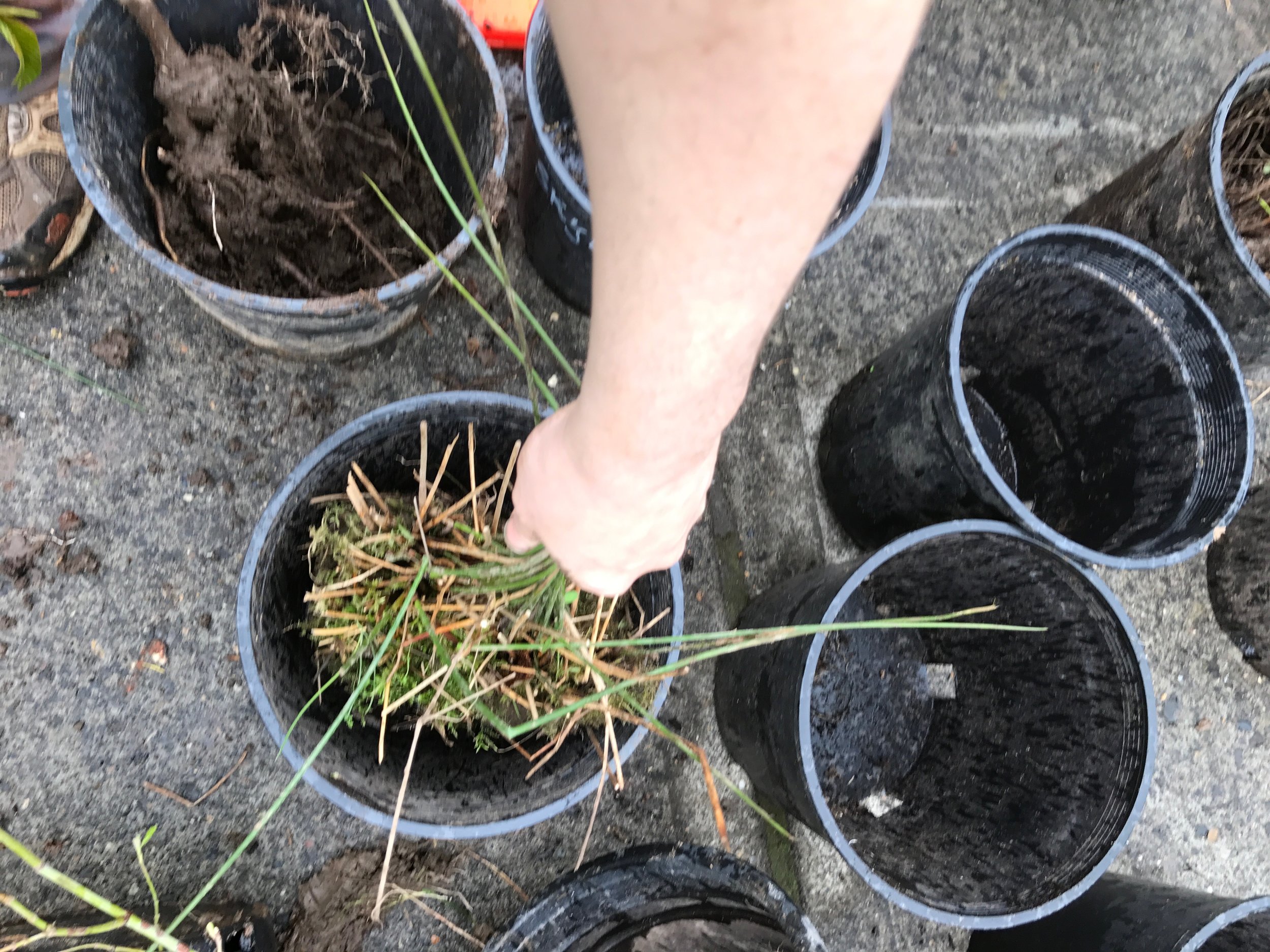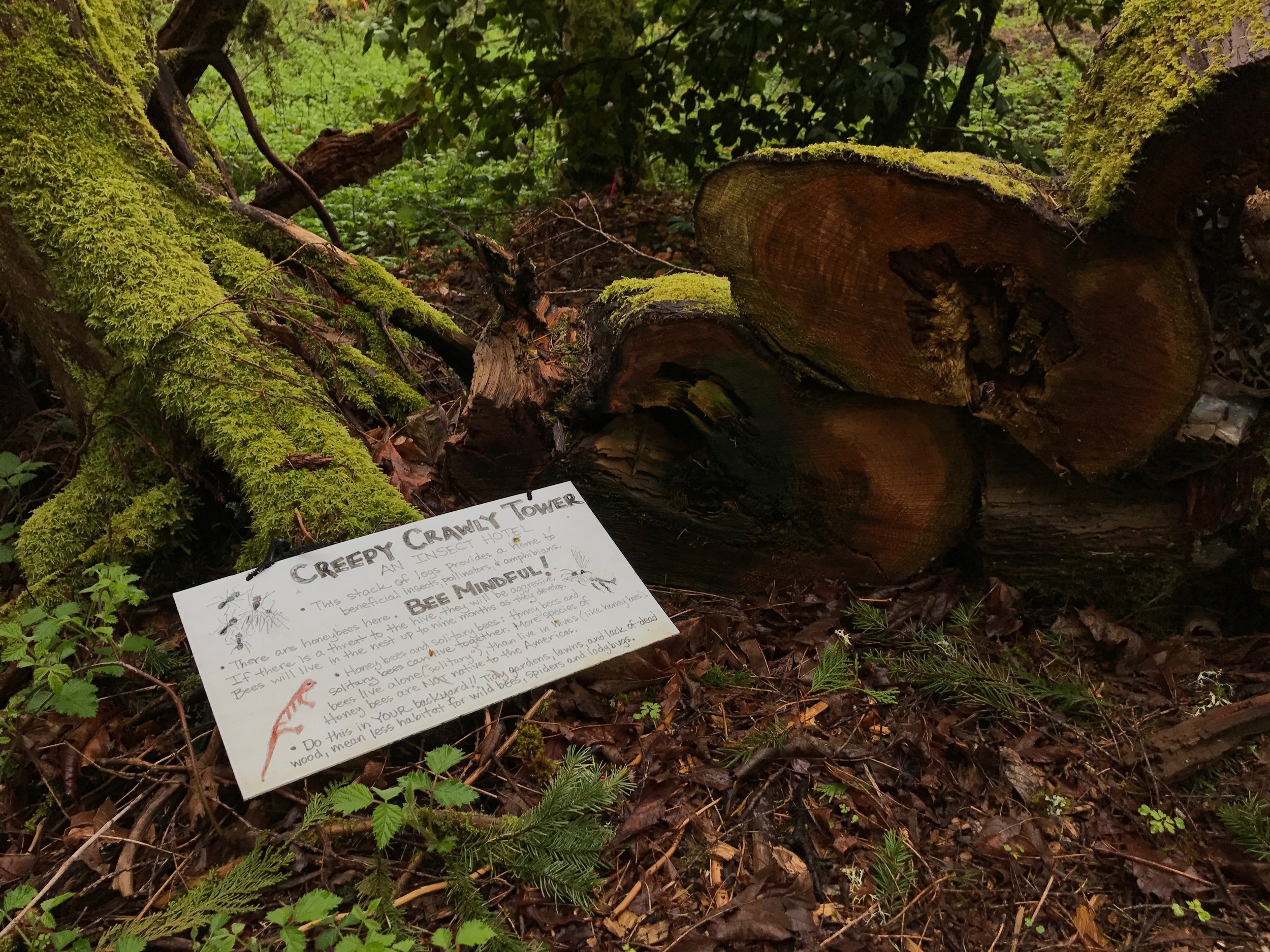 In March, 2016 a group of Recycled Rain Artists and a few of their friends/loved ones cleaned up Cannon Beach as part of SOLVE'S Great Beach Clean Up. Over 90,000 lbs of trash will be picked up by nearly 4800 volunteers all the way down the Oregon Coast!